My grandson Christopher, age 8, was asked to write a persuasive essay on a topic of his choice.  He decided to try and convince his readers that they should give kayaking a try.  How do you think he did?  This is what his Mom, my daughter Liz, sent me on my birthday.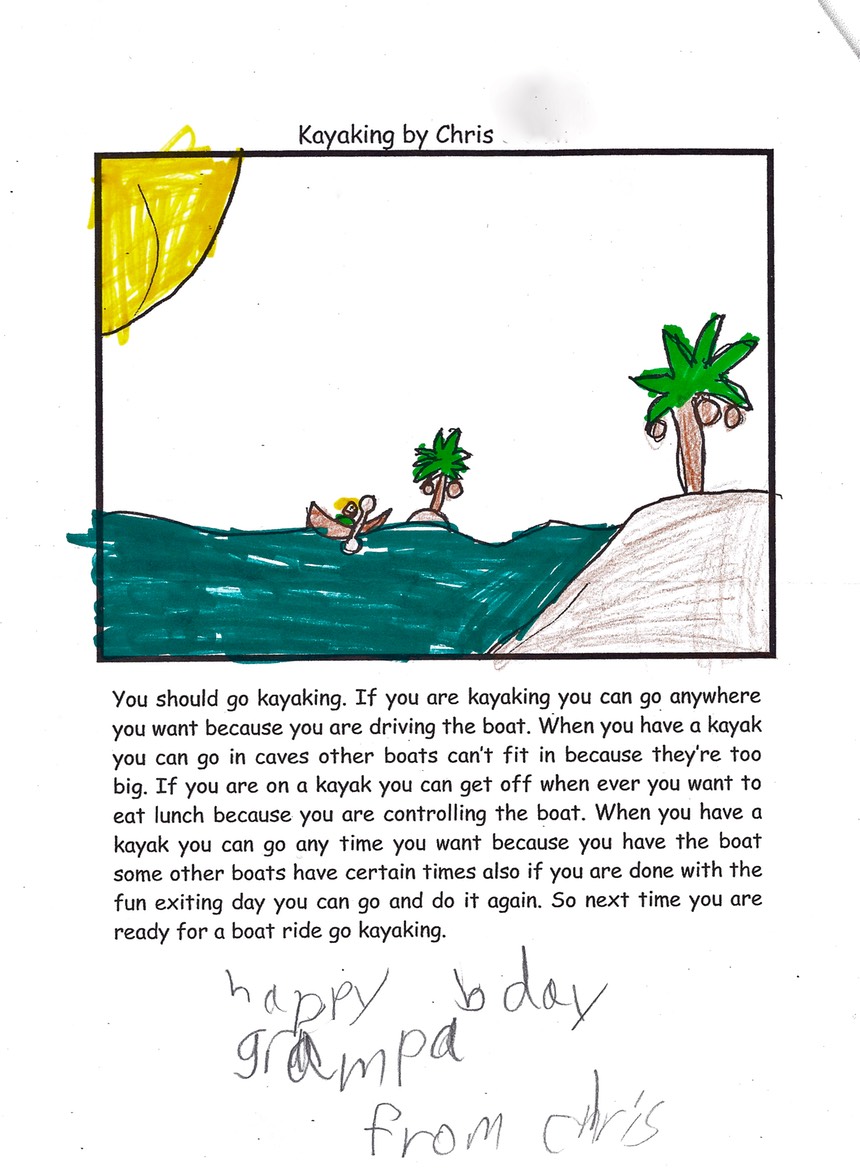 Here's the text made a little easier to read.
You should go kayaking. If you are kayaking you can go anywhere you want because you are driving the boat. When you have a kayak you can go in caves other boats can't fit in because they're too big. If you are on a kayak you can get off when ever you want to eat lunch because you are controlling the boat. When you have a kayak you can go any time you want because you have the boat.  Some other boats have certain times.  Also if you are done with the fun exiting day you can go and do it again. So next time you are ready for a boat ride go kayaking.
Do you think I'm a proud grandpa?  You Bet!
                                                             Chris at Sebastian Inlet Park