January 14: Shell Key Loop from Woodland on Marco Island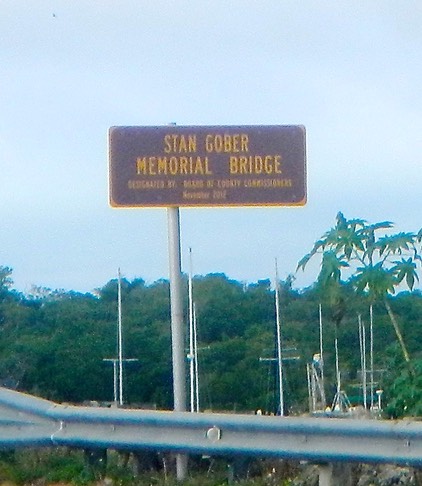 For our second paddle we decided to do parts of the Shell Key Loop, a segment of the Great Calusa Blueway Watertrail.  We found a pull off and kayak launch at the foot of the Stan Gober Memorial Bridge (also known as the Woodland Bridge) on Marco Island.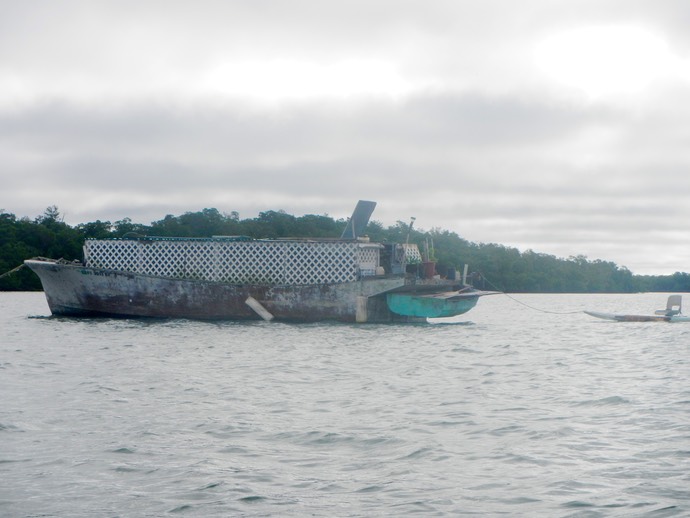 The launch from this site was easy.  We rounded a small mangrove island and headed out into Woodland Bay.  The first thing we saw was what looked like a derelict sailboat, unpainted, without masts, but with a dingy hanging in rear davits and a stand-up paddle board with a chair on it, tethered to it with a long line.  Curious, we paddled closer and discovered an unfinished ferro-cement sailboat hull with lattice work surrounding the area where a trunk cabin would be.  The boat did not appear to be finished inside.  It was a real mystery.  What was it?  We speculated that it might be a floating grow house for the local pot smoking crowd, but who knows?
The route we paddled is shown on the map below.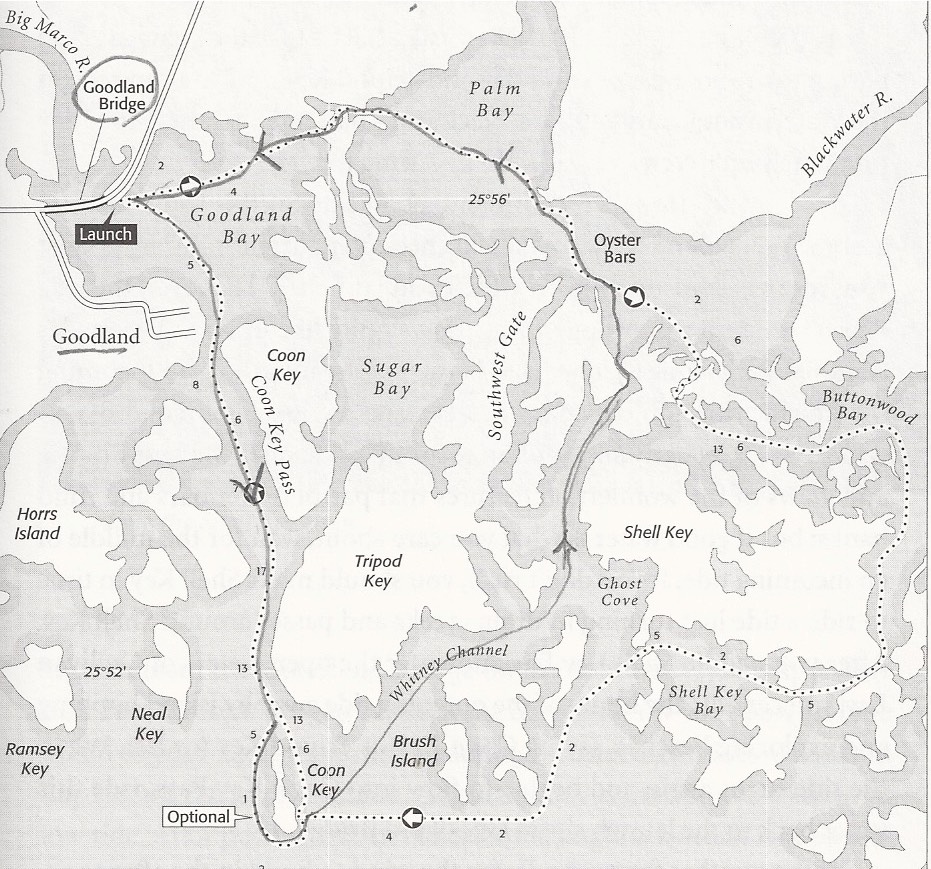 The outer islands that face the Gulf of Mexico are always interesting as they are punctuated with sandy beaches which invite going ashore to explore.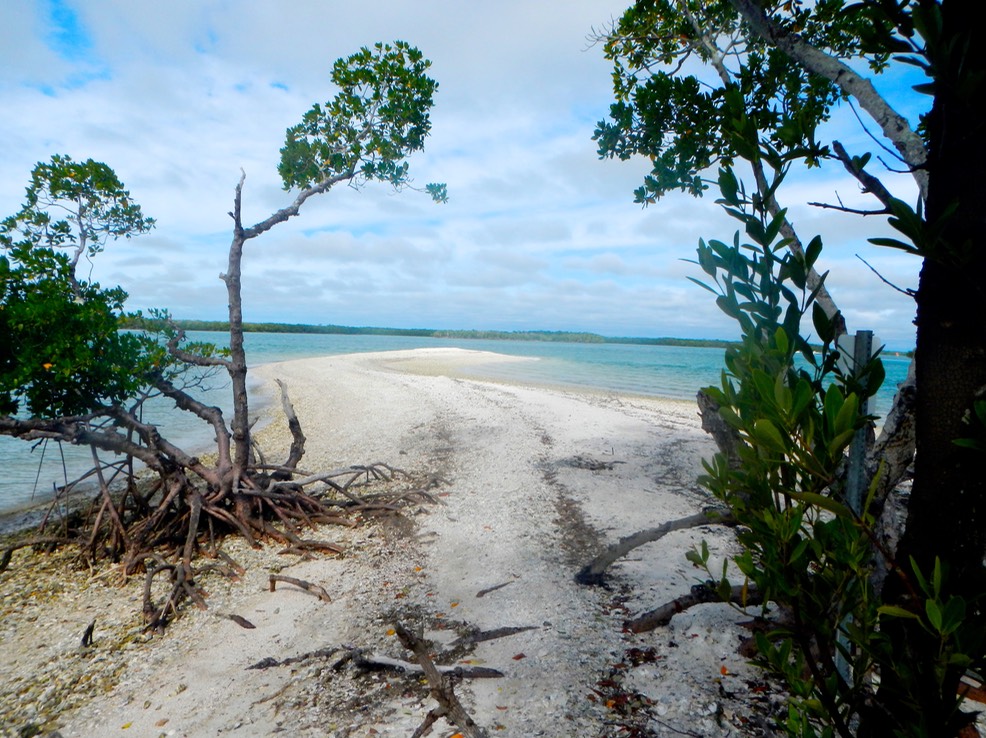 The interior mangrove islands that made up most of our route are wonders of nature, creating new islands in open water.  In the roots of the Red Mangrove, the so called walking tree, the young of many game fish take shelter until they can grow large enough to venture into more open water.  Eventually soil builds up beneath the mangroves and true islands are born.  However, these mangrove islands are impenetrable to exploration, and in most cases, even to a visual inspection.  What you see in the mangrove islands are many species of large birds, an occasional manatee and small pods of hunting dolphins, thrashing around in the shallow water, chasing those small fish I mentioned earlier.  Bruce was excited to see a feeding dolphin swim under his boat as it tracked after a fish.  
Finding our way back took a bit of exploring.  As we entered Palm Bay, we knew that we were looking for a relatively small passage between the mangrove islands back into Goodland Bay.  What we saw was a wall of mangroves with nothing to indicate an opening of any kind.  So we basically used our map to head where an opening might be, then poked into some of these openings till we found our way through.  We paddled just under eleven miles in total, in a little over five hours.  We spent almost an hour of our five on shore exploring.  Once more, we poked along, exploring and observing wildlife, with a moving average speed of 2.6 MPH.