I've gotten a lot of questions, both here on this website and on Youtube, about what happens to the abandoned vessels I've shown on the indoor river. Many of the questioners would like to take possession of one to repair it and sail off into the sunset.  Well, this article won't give those folks answers to the question of assuming ownership, but it will describe how Indian River County goes about removing these nuisance vessels.  And for those who would like to have one of these for your very own, the pictures that follow will show you that these boats are beyond repair.
Treastre Coast Hometown News, Friday, May 29, 2020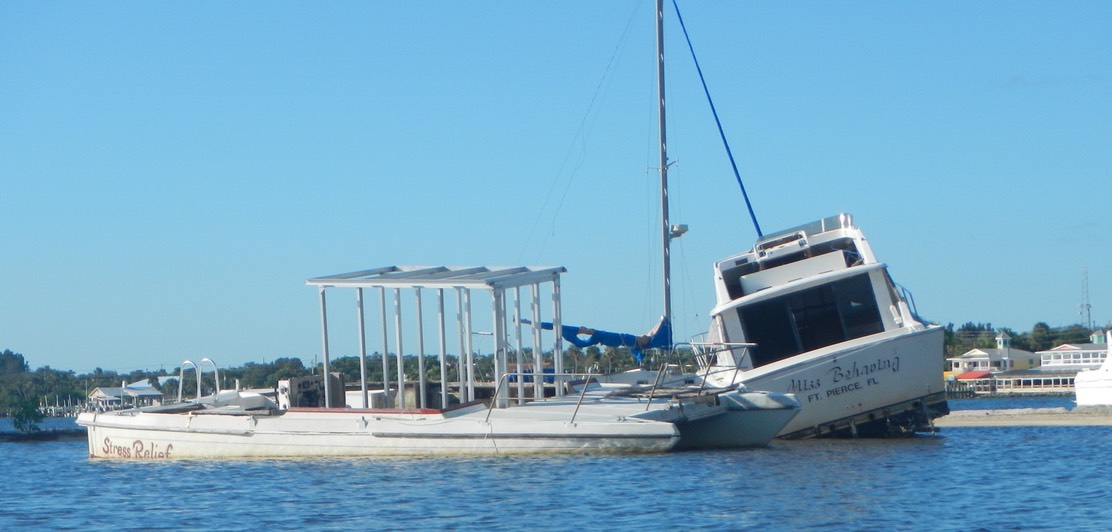 Here are both the 30 foot catamaran and the 33 foot cabin cruiser, both on a sandbar at island IR3.  That's Captain Hiram's Resort in the distance.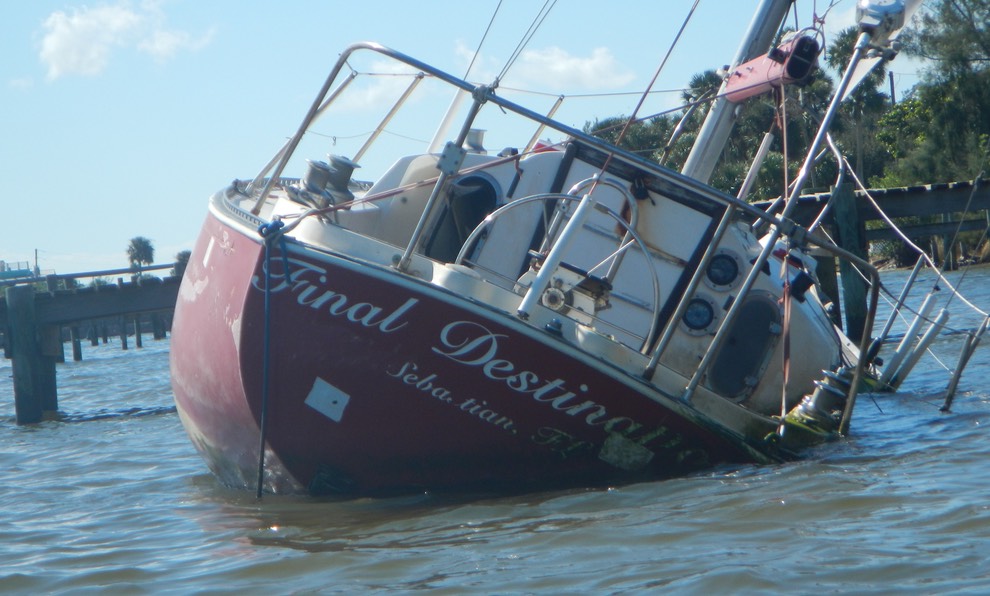 This is the C&C Yacht that sits near shore and is easily seen from Indian River Drive.  I've always thought its name was prophetic.
This is  the 25 foot Erickson, located east of the Sebastian Yatclub, on the west side of IR6.  I've watched this once beautiful yacht disintegrate till it is now nothing but bits and pieces, strewn around the island.